Finally, heal - for good.
Access one-on-one guidance to help you heal your past, and transform your future.
If you have felt confused, frustrated, and stuck in life, not knowing how to make a permanent change, click the button below to gain much-needed relief. A bit of guidance can make all the difference in staying stuck or moving ahead.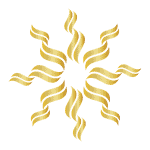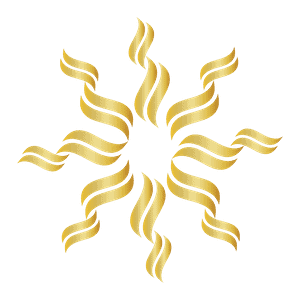 Are you tired of waking up each day dreading another day where you feel unfulfilled, anxious, worried, overwhelmed, and just plain stuck?
You desperately want freedom from the constant struggles in life, but there is a problem.
You feel defeated and lack confidence in how to make permanent change.

You are confused about what is blocking you from your ideal life.

You have not had direct guidance to lead you.

Life challenges continue to repeat themselves.

You fear you will continue to live in this uncomfortable state for the rest of your life

The theme of "not enough" seems to plague you.
Much can be said of what takes place within the realm of Private Sessions, but the outcome is the same – breakthrough awareness and deep healing. This awareness serves to show you what is working, what is not, and how to heal it.
Within our private sessions, you:
Gain clarity of the obstacles standing in your way, and learn how to bust through them.

We will dive into the layers and blocks, freeing you from anything in your way of living your best life.

Experience accelerated transformation and healing within our clearing work.

Become free of the looping thoughts and heavy emotions of past pain as we deeply cleanse your energy field of traumas of the past.

Feel confident in your abilities to create a life filled with ease and contentment.

YOU are a powerful creator. Feel empowered as you learn simple tools to incorporate in daily life to make real change starting TODAY!
I understand your challenges and your pain. I have been there myself and remember the pain of those struggles. I hear you and I sincerely want to help you create an easier life experience.
Throughout my 2 decades of practice, I have been fiercely committed to the process of healing all parts of Self - mind, body, and soul, and have helped thousands of others create lasting change and profound and permanent transformation.
To have a guide offering clarity to all that has been hidden?

To be cleared of heavy emotions that just won't seem to go away?

To feel confident and empowered in making the best decisions for yourself?

To have a direct path to what you want?
You no longer need to be alone on this sometimes isolating path. You no longer need to be searching in the darkness trying to see. I show up for you with deep compassion, unconditional love, and in full support of your evolution.
Sound like something you are ready for?
If you find yourself feeling "Just done" with how your life has been running, and are ready to explore your best life, you are in the right place!
You can continue the path of where you have been, or you can take the leap and choose an easier one.
Your plan is easy:
Schedule your call to learn more and get started. Get on the fast track of healing and transformation. Live the life you have always wanted.