Are You Ready To Learn How To Get Out Of Your Own Way?
Access one-on-one guidance to help you heal your past, and transform your future.
If you have felt confused, frustrated, and stuck in life, not knowing how to make a permanent change, you are in the right place, my friend.  Direct guidance on what is specifically blocking you can make all the difference in staying stuck or moving ahead.
Schedule a FREE call with me to gain much-needed relief.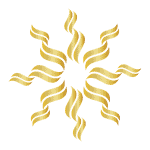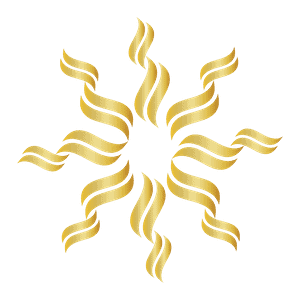 Are you tired of waking up each day dreading another day where you feel unfulfilled, anxious, worried, overwhelmed, and just plain stuck?
You desperately want freedom from the constant struggles in life, but there is a problem.
You understand WHY things are the way they are but feel confused about HOW to get results.

You are exhausted from looking for "that one thing" that will finally make the difference.

You have not had direct guidance to lead you through your specific challenges.

Life challenges continue to repeat themselves, and you've lost confidence in your ability to improve your life.

 
Much can be said of what takes place within the realm of Private Sessions, but the outcome is the same – Breakthrough Awareness and Life-Changing Transformation. This awareness shows you what is working, what is not, and how to heal it.
It is important to work with a guide so that you can:
Gain clarity of the obstacles standing in your way.

It can be difficult to see what has been hidden. Within our work together, you will gain access to exactly what is blocking you, so you can actually make the changes you crave.

Experience accelerated transformation and healing within our clearing work.

We are made of energy. Your memories, thoughts, and beliefs create your energetic field. If you never clear your field, it is like carrying all the clothes you have worn since birth. Let me help you drop off what no longer fits, freeing you into an ease-filled life.

Know exactly where you are going and how to get there.

No need to spend your precious time and energy trying to figure things out for yourself. Let's face it - that could take years. Let me show you where you are stuck and how to get out of your own way so you can start enjoying life!
I understand your challenges and your pain. I have been there myself and remember the pain of those struggles. I hear you and I sincerely want to help you create an easier life experience.
Throughout my 2 decades of practice, I have been fiercely committed to the process of healing all parts of Self - mind, body, and soul, and have helped thousands of others create lasting change and profound and permanent transformation.
To access your true blocks and learn how to bust through them, so you stop spending time on things that don't help?

To live joyfully and be cleared of heavy emotions that just won't seem to go away?

To be free of the burdens of worry and fear and feel confident and empowered in making the best decisions for yourself?

To have a direct path to what you want so you can build the business of your dreams or the partnerships you crave?

To experience freedom from limitations as you clear money blocks and gain financial wealth?
You no longer need to be alone on this sometimes isolating path. You no longer need to be searching in the darkness trying to see. Finally receive the guidance, clarity, and shifts you have been craving and know are meant for you.
Sound like something you are ready for?
If you find yourself feeling "Just done" with how your life has been running, and are ready to explore your best life, you are in the right place!
It is time to get clear about what is blocking you and learn how to break free!
"And the day came when the need to remain closed
became more painful than the risk to open."
~ Anonymous 
You can continue the path of where you have been, or you can take the leap and choose an easier one.