Hi!! I'm Jean! I Specialize in Healing Trauma and Burn-out through Multi-Dimensional Healing, Ascension Coaching, and Upleveling Conciousness.
I help mission-driven women build the confidence they need to go after their dreams and live the life they envision for themselves. My primary focus is empowering them to heal past pain and create internal stability and well-being so they can enjoy an ease-filled and joyful life.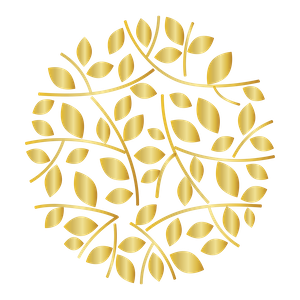 As I Learned to Heal, Life Got Easier.
Since childhood, I have always been connected to the spiritual realms of non-physical beings, and that connection provided the guidance and support I needed to heal from my own past of extreme abuse and toxicity. 
I hit many rock bottoms when I survived through narcissistic relationships, burnout, and chronic fatigue. Through my guidance system and connection with outer-worldly beings, I learned to become my own healer as I took a deep dive into my traumatic past. I successfully moved through each layer by peeling back anything that I no longer wanted and replacing it with what I did. Through that journey, I learned what it takes to heal and transform through spiritual growth and emotional healing. 
I Now Serve as an Energetic Channel.
Combining spirituality and science, I now serve as an Energetic Channel with multi-dimensional perception who connects to people's essence and psychically reads emotional blocks to clear them at a core level.
Once these blocks are cleared, clients are free and liberated from the areas where they have been previously stuck. I then teach them how to embody the life they prefer by living through a new lens that no longer includes past limitations.
Throughout the years, my business has evolved with me. But one thing has always remained the same - my fierce dedication to learning what keeps people stuck and what to do about it!
I have worn many hats, from teaching meditation, hosting wellness symposiums, facilitating retreats, running a holistic center, training others in energy healing modalities, creating courses, and my beloved private practice. 
I acquired a Bachelor of Science degree in Psychology, practice Holistic Psychology and Quantum Physics, and have multiple certifications in energetic and physical healing modalities, including Neuromuscular Therapy, CranioSacral Therapy through the Upledger Institute, Healing Touch,  Hands of Light training through the Barbara Brennan Institute in Miami, Theta Healing, Polarity, am a Reiki Master, and opened to channel of Ascended Masters in 2011.  In addition, I consider myself a perpetual student of life.
I have always been on a mission to help others feel better about themselves, feel supported and heard, and help change people's lives. Now, I do it armed with tools and methods that help people help themselves.
I teach people how to access the places that are ready for nurturing and love which ultimately frees them of their past imprisonment and helps them thrive in a way they never thought possible.
I am able to do this because I teach what I know. I have been in hardship, suffering, lack, and struggle, and have moved through it myself and assisted thousands of others to do the same over the past 2 decades. I have seen what works, what doesn't, and how to bridge the gap between where people are to where they would like to be. 
I now know what it is like to feel protected, safe, heard, understood, cherished, and loved. I never knew such a beautiful world existed or that I could access it. Now that I have, I will never look back, and I hope you choose the same. 
Are you ready to take the leap into living a life you love?
It's a silly question, I know. Of course you are. You are here because you are ready!
Everything comes down to choice. You can continue to walk the same path you always have, or you can trust yourself and where you are led, and try out a new one.
What's the best that can happen??